Bad Sleep and Good Ideas
I had this idea that I would write this one about sleeping, pajamas, "sleep hygiene," soft escapes, essential self-kindnesses, how rest ignites a sort of chemical power washing of the brain and the body, all things I enjoy, by the way. But it's 5:07 am tomorrow morning (your today, I haven't committed) and I haven't slept a wink somehow. (What a funny phrase that is, from, I assume, "forty winks." Weird way to measure a time when your eyes are closed. As one friend used to say, "not funny ha-ha, funny strange.") Because my brain is running like a refrigerator or a broken piece of plumbing—I suspect due to sugar intake, like a spoiled toddler—I am reading, not winking at all. I am reading to soothe, to quiet, to distract, and half the time choosing badly, so that in fact all I want to do is write, which is a different sort of instrument: Not a power washer. Maybe a drill. So there we are, Here We Go. We can still talk about soft things, the touchy stuff. It's probably all I can bear in this state, which when in the throes of a vicious college-era hangover a friend would describe as "feeling rather vulnerable," but when sober (as I've been for now 27 days out of a 30 day challenge, go me) just feels like an wiring accident. But this is why the lord invented the disco nap. (Or was that Halston?) In my opinion, 20 minutes is typically the disco nap ideal: not so long that you get more tired, long enough that you're actually asleep. But an all nighter will likely require more drastic measures. We'll see. 
I went to Solvang, CA with a pajama brand I love last week, to ride horses in their western themed pj sets, as if I needed an excuse to do either. Solvang is a funny place, beloved by Bravo reality shows for its proximity to Los Angeles and decent vineyards and funky Danish-inspired architecture. It's a totally ideal setting for hopping on a horse to ride to brunch or line dancing in cowboy pjs and cowboy boots, though to be totally honest that's something I'd recommend you try no matter where you are.
Thanks for reading Here We Go! Subscribe for free to receive new posts and support my work.
There's something so luxurious about pajamas, even the simplest white cotton ones make you feel like Katherine Hepburn or Cary Grant. They make bed an event. I wear silk pajama shirts as actual shirts all the time these days. Matches has good ones. (I'm not here to sell you anything, as a rule, but I do have a code for discounts, which would feel rude not to share in this context. It's Alessandra15 for 15% off. Knock yourself out.) Other fun things to do in pajamas: go out to dinner if they're silk, go to the movies or to a gallery like you're Julian Schnabel if they're not (though when I interviewed him this spring I believe he was wearing a cotton boiler suit, which was sort of a disappointment. It was unzipped to the base of his sternum, which was not. We want our louche icons to stay that way, even at 70!). You could nest, or host a brunch, or whip up elaborate creations using Maison Zoe Ford's exquisite baking mixes in your pajamas, whether or not you tell anyone those doughnut pancakes aren't from scratch is up to you. There's something so pleasingly decadent about it all when you start your day dressed for bed, and stay that way. Especially if they're monogrammed. Let me know if you want brand recommendations. But anyway. In the spirit of where I'm at at the moment (and where my banner art is):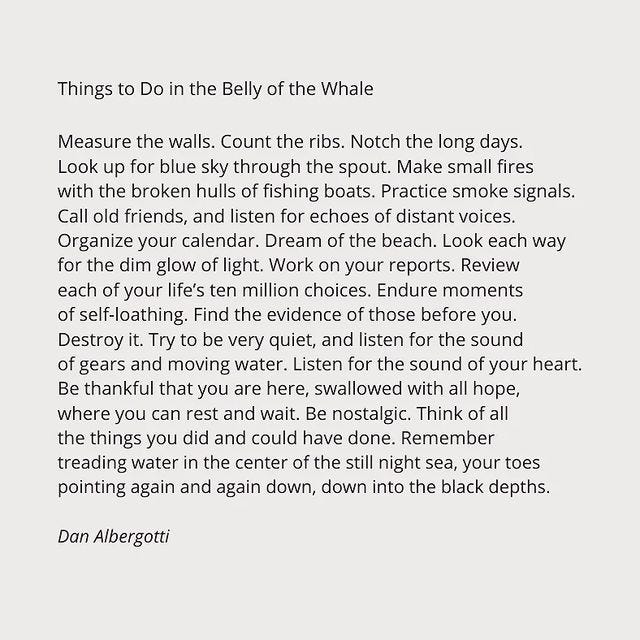 A novel that's slim and bracing and brief, like a brisk bundled up walk down a city street with the wind on your face: Jessica Au's Cold Enough for Snow. I could quote from this slim little tone extensively but I'll just tell you to read it. It's lovely, powerful, deep and light. I'm sometimes wary of books this short, which is size-ist, I guess, but all of it, even the brevity, was exactly right.
Peter Schjeldahl, who three years ago wrote one of the best essays on finding out that you're dying, died last week. He was the rare critic whose reviews really were works of art on their own merits. I bought a copy of his collection of columns, Hot, Cold, Heavy, Light, when I heard the news, and have been poring through it before bed. If you, like me, can usually only make it a few pages of something before passing out in the evening hours, well good, that's how long these pieces are. Perfect bite size chunks of genius. (Call me if you, too, then begin to have wild dreams about De Kooning.) "Picasso was simple in the ways that counted. People make the mistake of supposing that genius is complicated. It is the opposite. We regular folks are complicated—tied in knots of ambivalence and befogged with uncertainties. Genius has the economy of a machine with a minimum of moving parts. Everything about Picasso came to bear when he drew a line." I mean! Schjeldahl's daughter, Ada Calhoun, wrote a wonderful (wryly funny, soulful, elegiac) book about him and her childhood and Frank O'Hara, Also A Poet, that I devoured a few months ago. In the dedication to her first book, St. Marks Is Dead, Calhoun wrote: "To my parents, who looked at the apocalyptic 1970s East Village and thought, 'What a great place to raise a kid." That pretty much sets the tone for the way things went. Note: I read her book the old fashioned way (with my eyes), but apparently the audiobook contains recorded interviews, and my brilliant friend Julia said it is excellent.
That same brilliant Julia is having a show of her paintings this weekend, by the way, on Saturday, October 29 from 3-5pm EST at The Primary Essentials in Brooklyn, if you happen to be in the neighborhood and enjoy beautiful things and wonderful people. And if you don't… what brings you here again?
An excellent thing to watch (when cranky on no sleep especially): The Empress on Netflix. Sumptuous. Slightly silly. Sensual. German. About Empress Sisi, whose castle I very much enjoyed in Vienna with friends years ago. I remember mostly from that trip that she was obsessed with her hair and let it grow down to her feet, she maintained a 19" waist her entire life, she wore raw meat beauty masks, she was stabbed through the heart by an anarchist but her obscenely tight corset kept her alive for hours, and that she was famously played by the divine Romy Schneider. It turns out she may have also been, as the kids say, #goals. Quoth the NYT: "While alive, Elisabeth, who also went by "Sisi," traveled constantly, often to Hungary, Greece and England, and was rarely seen by the Viennese public. In private, she wrote poetry, rode horses and hunted, hiked high into the Alps, read Shakespeare, studied classical and modern Greek, took warm baths in olive oil and wore leather masks filled with raw veal as part of her skin care routine." Sounds pretty great to me. The show is schmaltzy, but since when is that a bad thing this time of year? If you, like me, are irked that there are only 6 episodes of this delightful kaiserschmarrn, buck up! There's a film coming too: Corsage, which premiered at Cannes and stars the always excellent Vicky Krieps (Phantom Thread, Old). Apparently it is a "punk-gothic portrait" of the Empress as she aged. In the trailer Krieps leaves a dinner by flipping everyone off as she walks out the door. It seems likely we will discuss after it comes out in December. 
The last time I watched a "vlog" was never. But this one was good, and compassionate.
One more thing, because I care about your brain: Do you know how bad it is to sleep with your phone by your bed? Tell someone out here you do it and they will act like you've been sticking your head in the microwave wrapped in tin foil. Sleep hygiene! It's a thing! Do you have a good looking, analogue alarm clock? Well pin a rose on your nose. I didn't. Until now. I saw the OneClock on Kickstarter a year ago and then didn't buy it for months expecting to find something as good for less money and then, as distressingly often happens, in fact did not. Here's why I can defend spending this much on an alarm clock: the alarm itself is one of several soothing original compositions by Jon Natchez (Grammy winner via The War on Drugs) that are designed to wake you up without making you feel like you're being attacked by aliens. You get a different tune each morning! They really do feel like they're gently stroking your brain awake. And there's no Bluetooth or WiFi or apps or connectivity (besides the cord that connects it to the wall). It's dead silent and has a gentle light that's activated by touch, so you sort of thump it to see the time. I have the orange one, which pleases me every time I look at it. I have no regrets. As with everything else here, this is not an ad and I don't make money from it. (Much as I might like to, considering!) 
Finally, a treat for "Spooky season." God, I adore George Saunders.
If you're wondering, I do not, at present, have a Halloween costume. For someone who loves clothes as much as I do, I've never been great with costumes. Really. I was different versions of "a cat" for like, the first 10 years of my life. Tights and leotards. My mother would just sew spots or stripes on for variety. Feel free to send me suggestions.
Ok! That's it for this week. Thanks for being here. I love you.
Thanks for reading Here We Go! Subscribe for free to receive new posts and support my work.